Latest News
Whats Happening with IDR?
Keep an eye on this page to keep updated with the work we are doing and the dogs we are helping. Here you will see where we are and whats going on each day/week. Also there will be information on how you can help us.....
March 2018 News
In March we brought 9 more dogs to safety from Romania. Madge, Misty, Alan, Button, Trixie, Casper, Bella, Hector and Dotty are all settling in well at Oakwood Dog Rescue and are already winning the hearts of the staff, volunteers and dog walkers.
It's been a long cold, hard winter for our dogs. Fortunately all our reserved dogs have survived the harsh conditions. But it's not all been good news as several of our dog tested positive for distemper a potentially fatal disease which has sadly taken the lives of other dogs in the shelter. Parvovirus is also a huge problem and the young pups that are often brought in to the shelter are particularly vulnerable. Many puppies have lost their lives as they are not vaccinated against these diseases.
While it is our aim to rescue as many dogs as possible and re-home them in the UK, your monthly donations also help us pay for vaccinations and treatment of dogs that remain in the shelter and give them a chance at life before hopefully finding sponsors.
Gill and Molly visited Calarasi again in March. While there they met a scruffy looking male dog who had just arrived at the shelter. He was extremely subdued and while he would let them approach him, there was no interaction from him. Over the next few days Molly and Gill spent time with him in order to gain his trust. Their time and patience quickly paid off and I'm sure you will agree the difference in this boy is amazing. Lucky for this boy, he has been sponsored to travel to the UK and will soon be going to a foster home while he finds his forever home. He is not a number anymore and has been named Max by his sponsors.
February 2018 News
Just as we were starting to look forward to the arrival of Spring the Beast from the East has wreaked havoc across Europe bringing extremely low temperatures and a whole lot of snow. Unfortunately our dogs in Romania have not escaped the extreme weather. As you will see from the photos below, there is currently around 2 feet of snow in Calarasi and our dogs are all outside with very little shelter. Sadly, there will be casualties and not all will survive these conditions. The weather also means we have had to postpone our latest transport until conditions improve.
In happier news though, 5 more dogs have gone off to their forever homes. Bruce, Ginny, Lennon, Bertie and Lizzie (now Saffy) have all been adopted!
If you would like to help us rescue more dogs from these conditions, please visit our 'Donate' page for more details.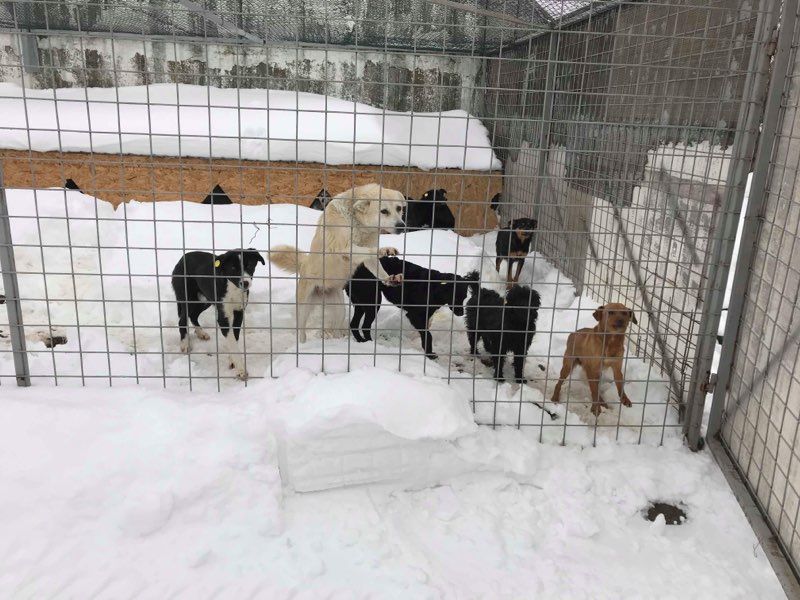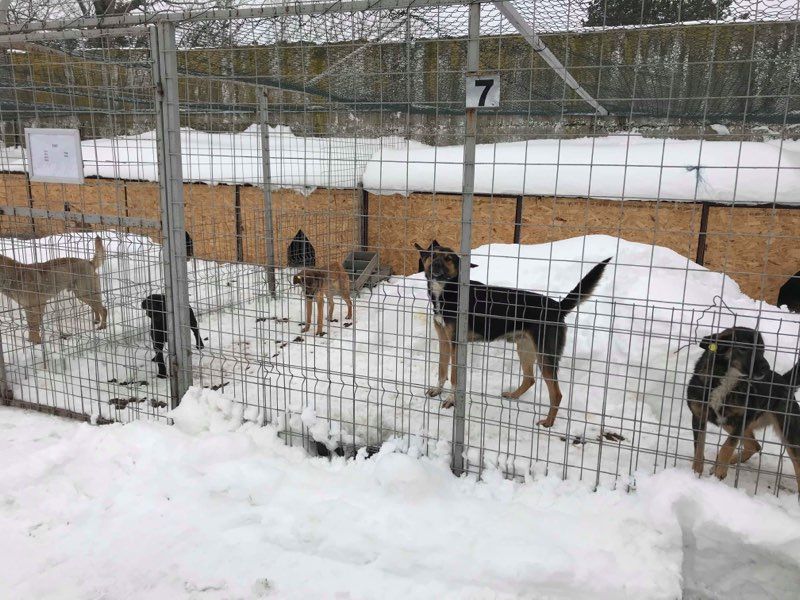 January 2018 News
The weather may have been cold and miserable and we may have all been busy recovering from Christmas and New Year but things have still been happening at IDR.
In December and January we have said goodbye to Rhubarb, Larry, Dave, Pippa, Frank, Elsa, Ted, Jasper, Polly and Lassie. The lovely Frank has gone off to become a brother to Kyla (was Isla), one of our previous rescues!
We have also welcomed some new arrivals including 4 puppies, Teddy, Milo, Xena and Dolly who have been settling in and learning how to socialise with other dogs.
We have also managed another 2 trips to Romania with more dogs reserved and thanks to the generosity of our supporters we have secured travel sponsors for many of them.
In December's visit Gill came across a girl who is a great example of why we do what we do. Trixie was only spotted by chance on the last day of her week long trip. It may have been that she was too weak to come out of her kennel. Skin and bone and close to starvation, this girl would likely not have survived the winter. Fortunately she has now been taken to the clinic where she is getting stronger every day. Once she is strong enough, she can be prepped for travel to the UK and will never have to worry about starving to death again. You will see from her photos what a difference a few weeks makes and what a difference our supporters help us make.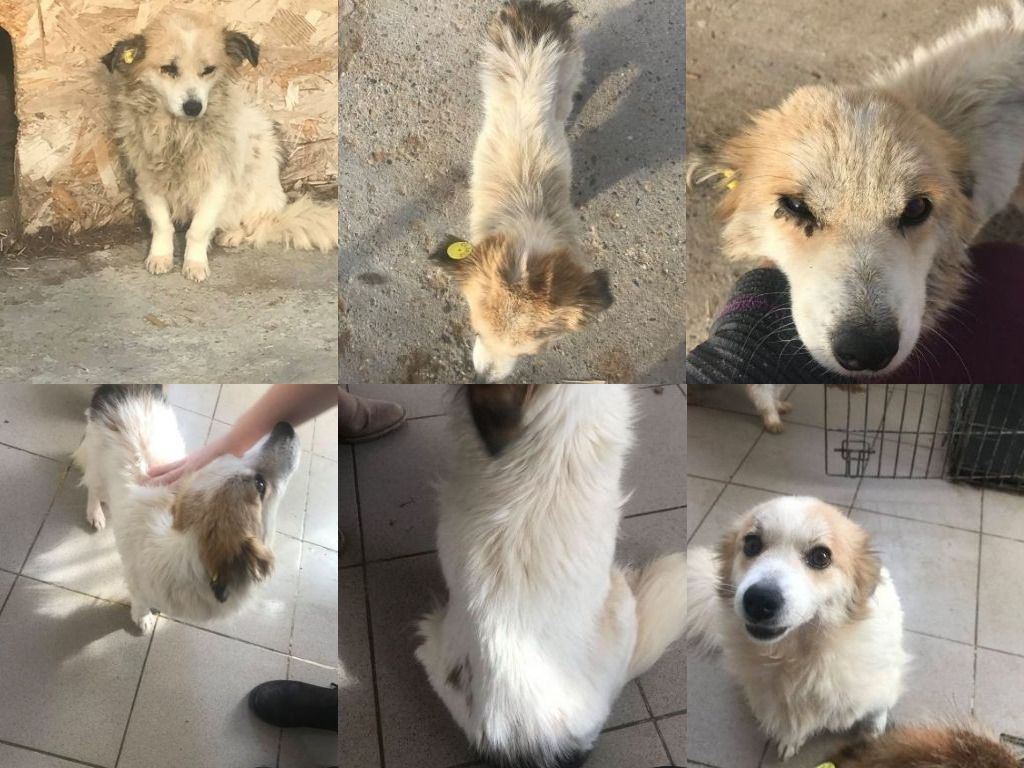 November 2017 News
What an amazing month November has been for IDR. This month saw 13 of the dogs rescued from Romania find their forever homes. The latest dogs to be adopted are Sophie, and Grina (now Aria).
We have also had 5 more lovely dogs arrive from Adjud. Bertie, Edna, Florence, Eric and Maude will all be hoping to follow in the pawsteps of our other dogs and find their forever homes.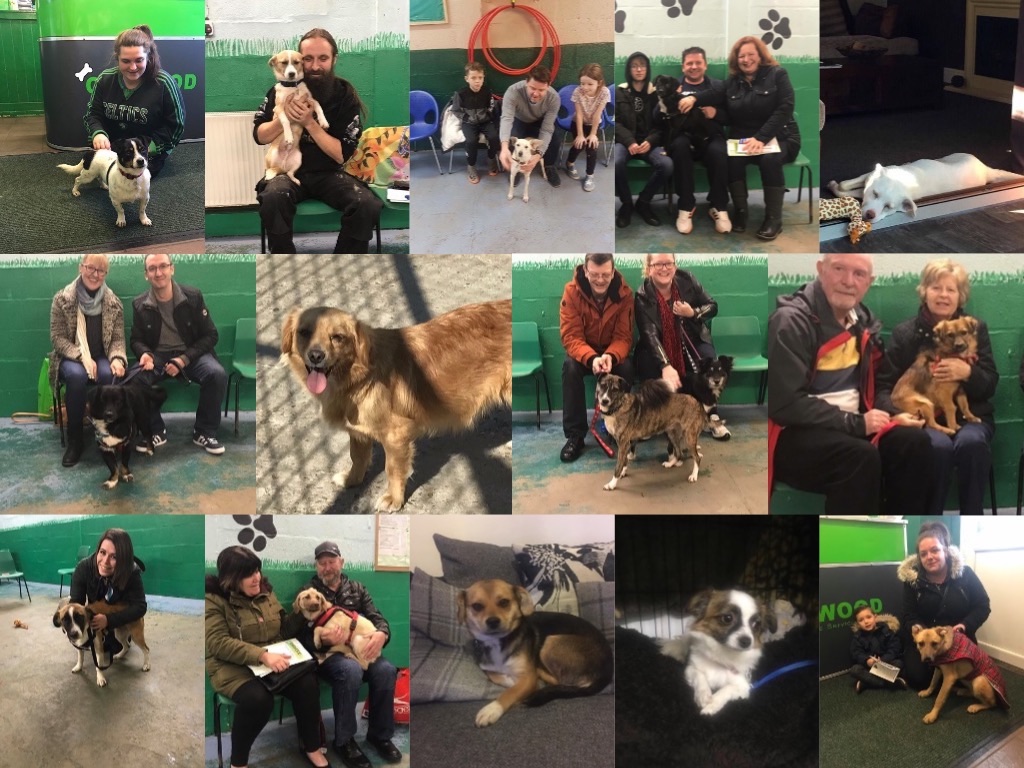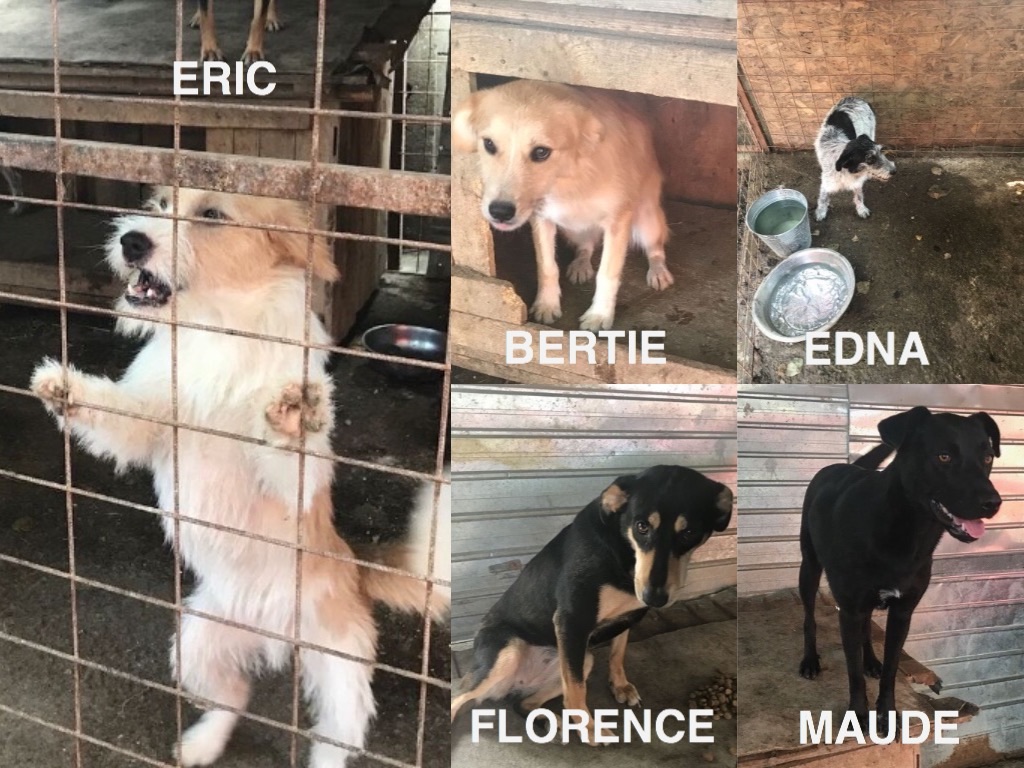 Duchess and Nora off to their forever homes!
It's hard to keep up with all the good news coming out of Oakwood this week. Duchess (now Eadie) and Nora (now Hope) have both been adopted and are off to start their new lives.
Good luck girls!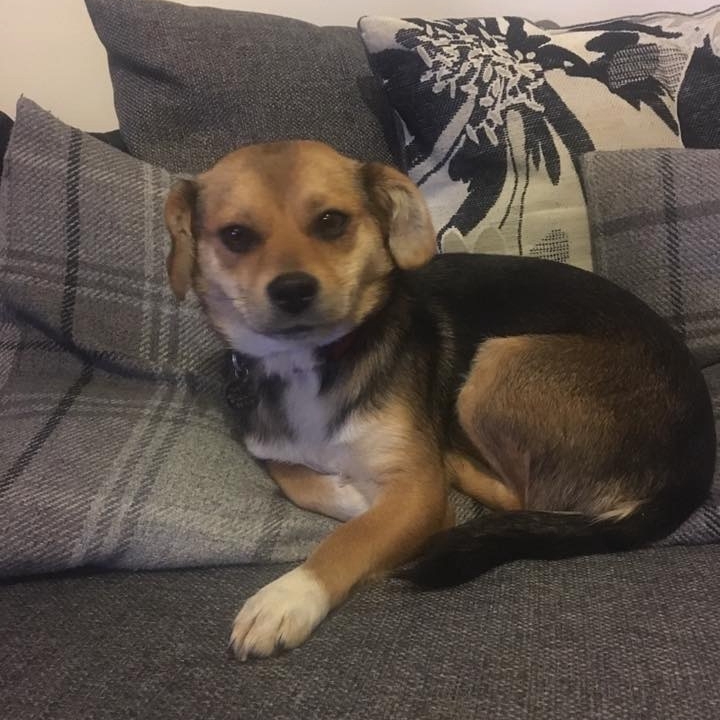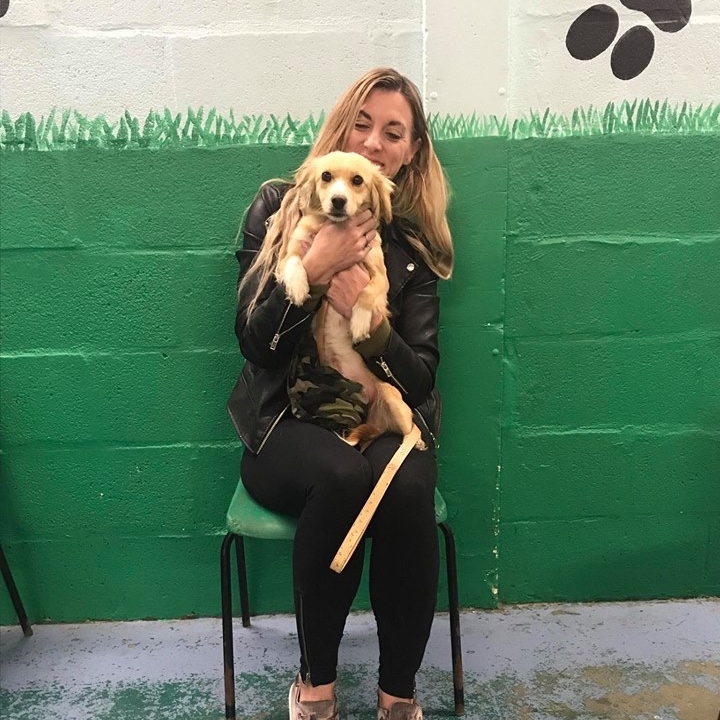 4 More Dogs Adopted!
Well this week has been a busy week at Oakwood Dog Rescue with 4 more of our Romanian dogs off to their forever homes. Jack, Little Lennon, Leo (was Fudge) and Margo have all been adopted.
Once again, a massive thank you to all our sponsors and to the new families for making this all possible.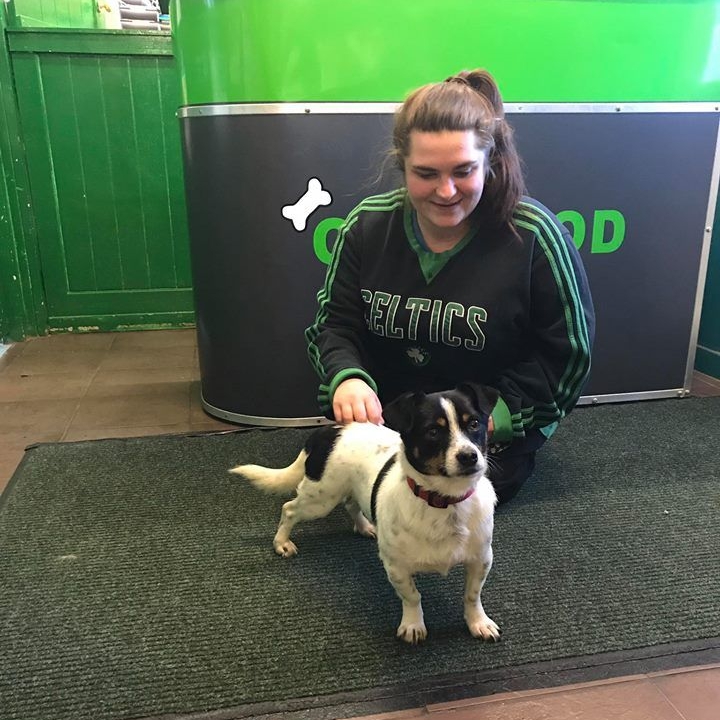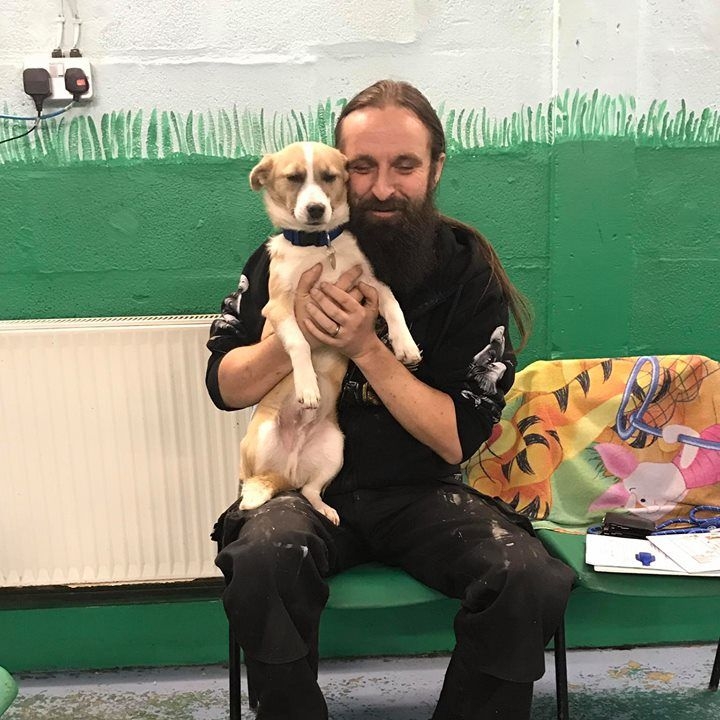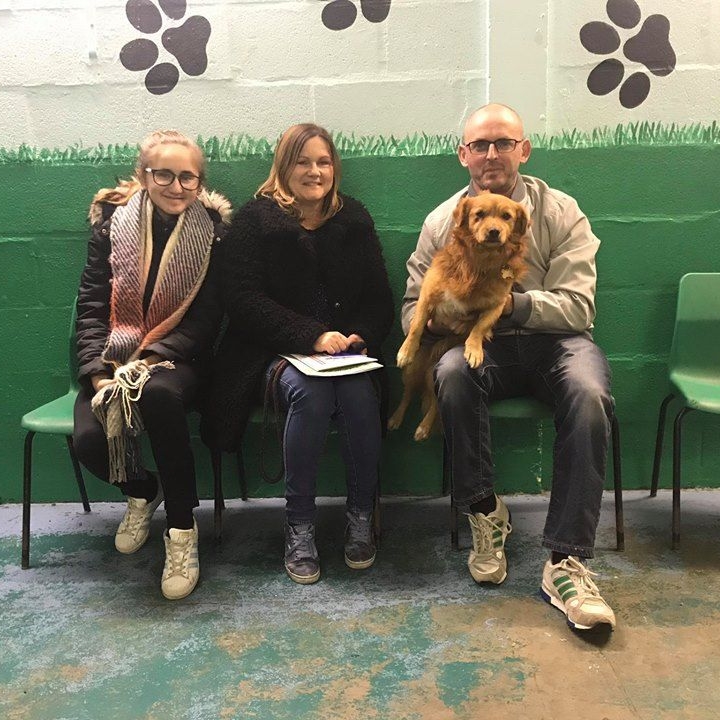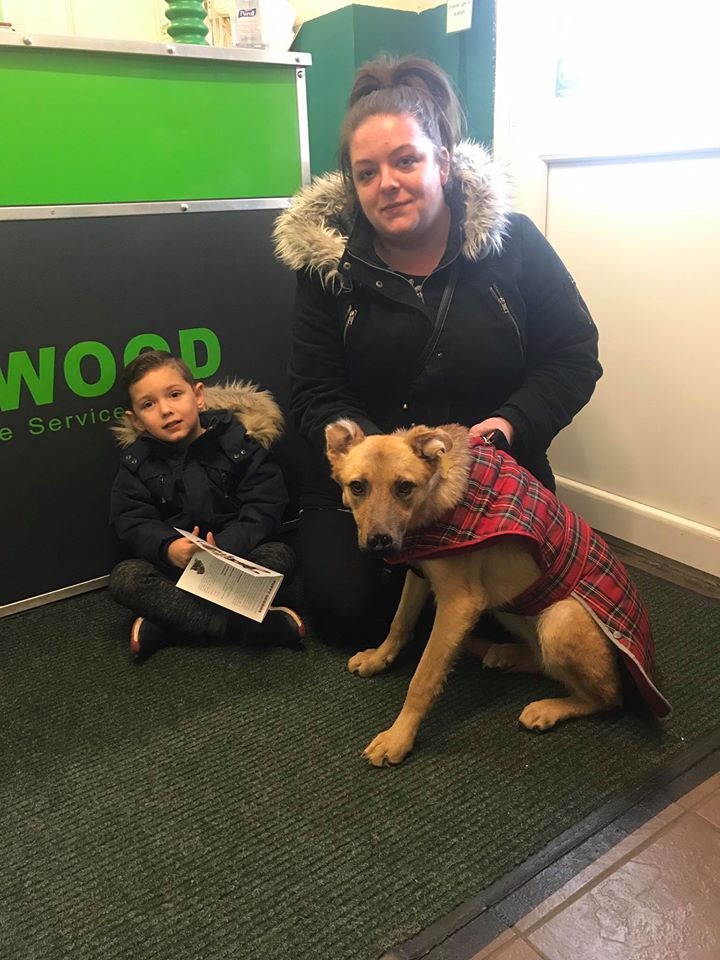 No Nose Nelly is adopted!
Nelly's short life has been a tough one. Taken to a kill shelter as a young pup she caught distemper. Once she recovered, she was moved to a pen only to be attacked by the dog in the next pen who managed to take a chunk out of her nose and both of her ears.
Despite her tough start in life, Nelly is a lovely, friendly girl and after arriving at Oakwood in October it wasn't long until this girl was adopted! Good luck Nelly!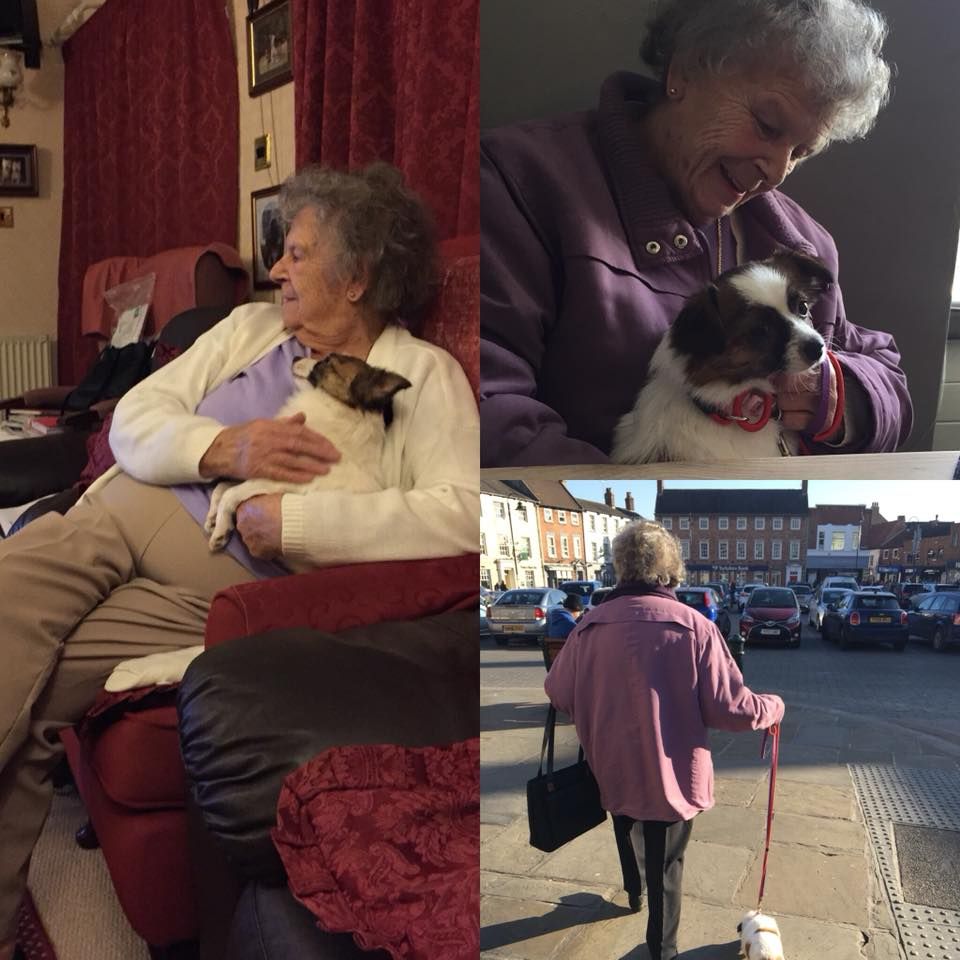 Cookie is adopted!
The good news just keeps coming! It's amazing this little girl has got this far. She was abandoned as a puppy on the streets of Tecuci and left to fend for herself and fight for survival. She was then taken to a shelter where she spent her life in a cage.
Now just take a look at her! Cookie has found her perfect forever home and is settling in great, getting lots of cuddles and attention. Just how she likes it!
Good luck Cookie!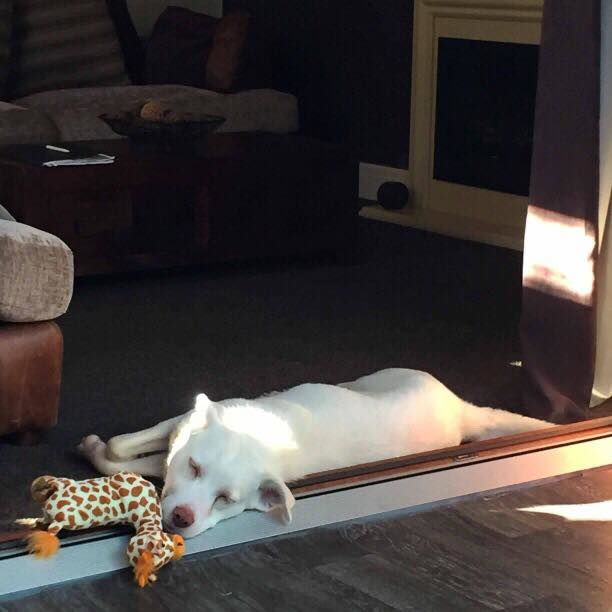 Gorgeous George is adopted!!!
Just look at this lovely chilled out boy!!!! What a difference a couple of months makes.
George was found by the side of the road in freezing cold conditions after being hit by a car. He was taken to a private shelter where he lived in a 6ft x 6ft pen with a dirt floor.
International Dog Rescue brought George over on the 12th of October and on the 6th November George went to his forever home.
Good luck George! We will miss your happy face and cuddles.
Marley is adopted and 13 new arrivals!
More good news, Marley is the next dog to have found his forever home. Good luck Marley!
Today saw the arrival of 13, yes 13 more dogs from Romania. The latest new residents at Oakwood Dog Rescue are:
Duchess, Dave, Fudge, Ginger, Larry, Lennon Little Lennon Nora Pippa Scruff, Sophie, Willy and Rhubarb.
If you are interested in adopting any of these gorgeous boys and girls, please fill in an adoption application here:
Isla has been adopted!
Less than 2 weeks after arriving from Romania, the gorgeous Isla (now Kyla) has found her forever home! We wish you and your new family a wonderful life together.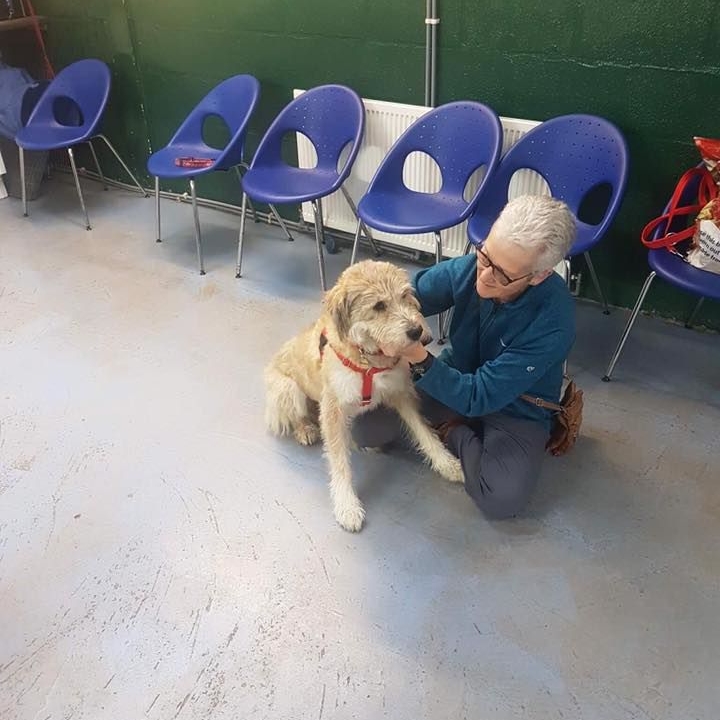 Ali & Biscuit have reached the UK!
Ali will be staying at Oakwood Dog Rescue to help find her forever home. Biscuit has gone to a fosterer and is being rehomed privately (she was sponsored by someone who helps IDR find homes for Romanian dogs).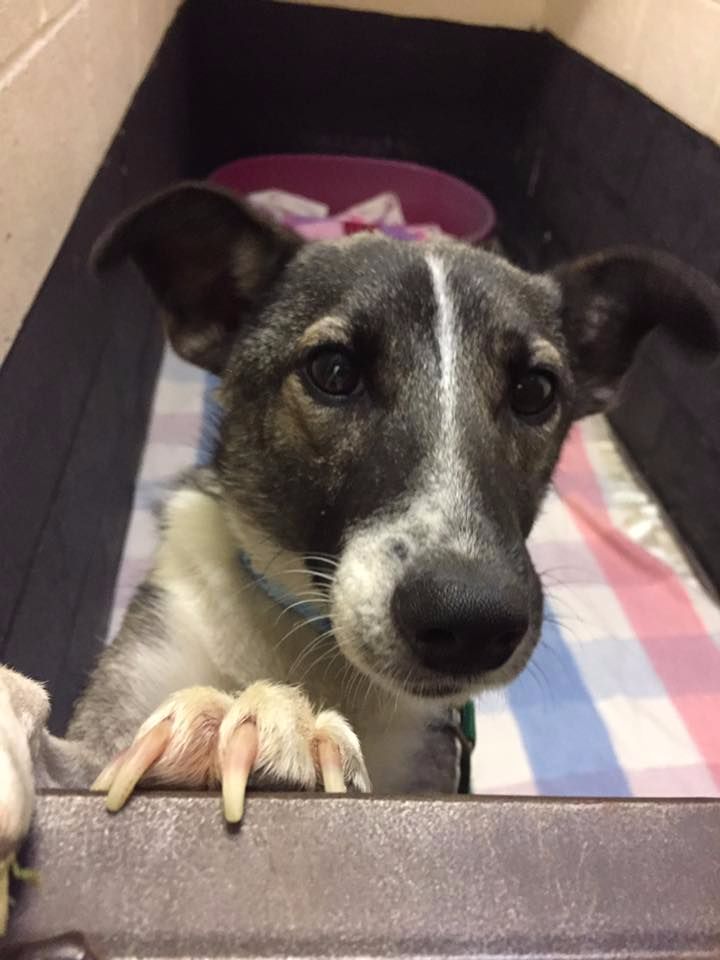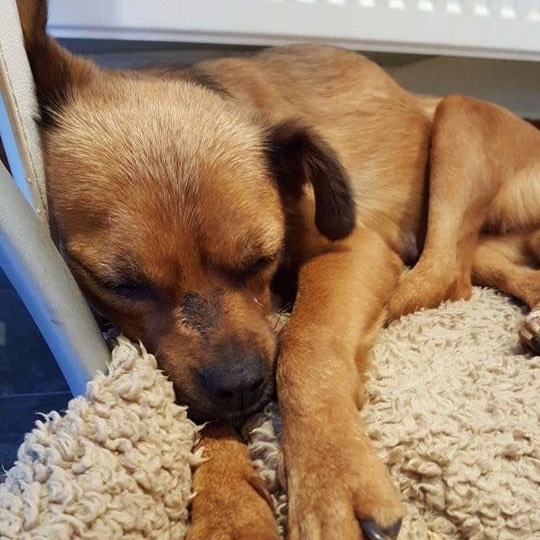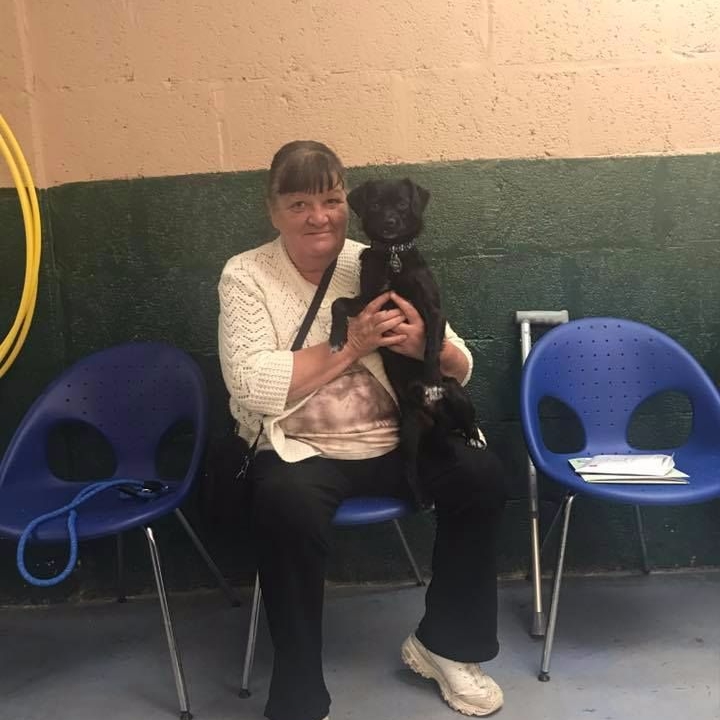 Keith has successfully found his forever home and couldn't be happier. He is certainly looking forward to being spoilt!
He was found in a Public Shelter in Adjud Romania and saved by us and brought to the UK, where he quickly found his forever home...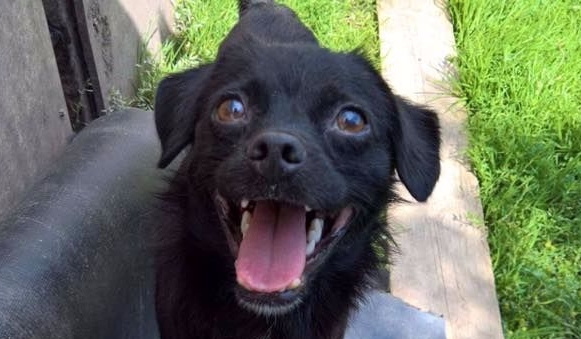 Keith & Mally join the dogs of International Dog Rescue!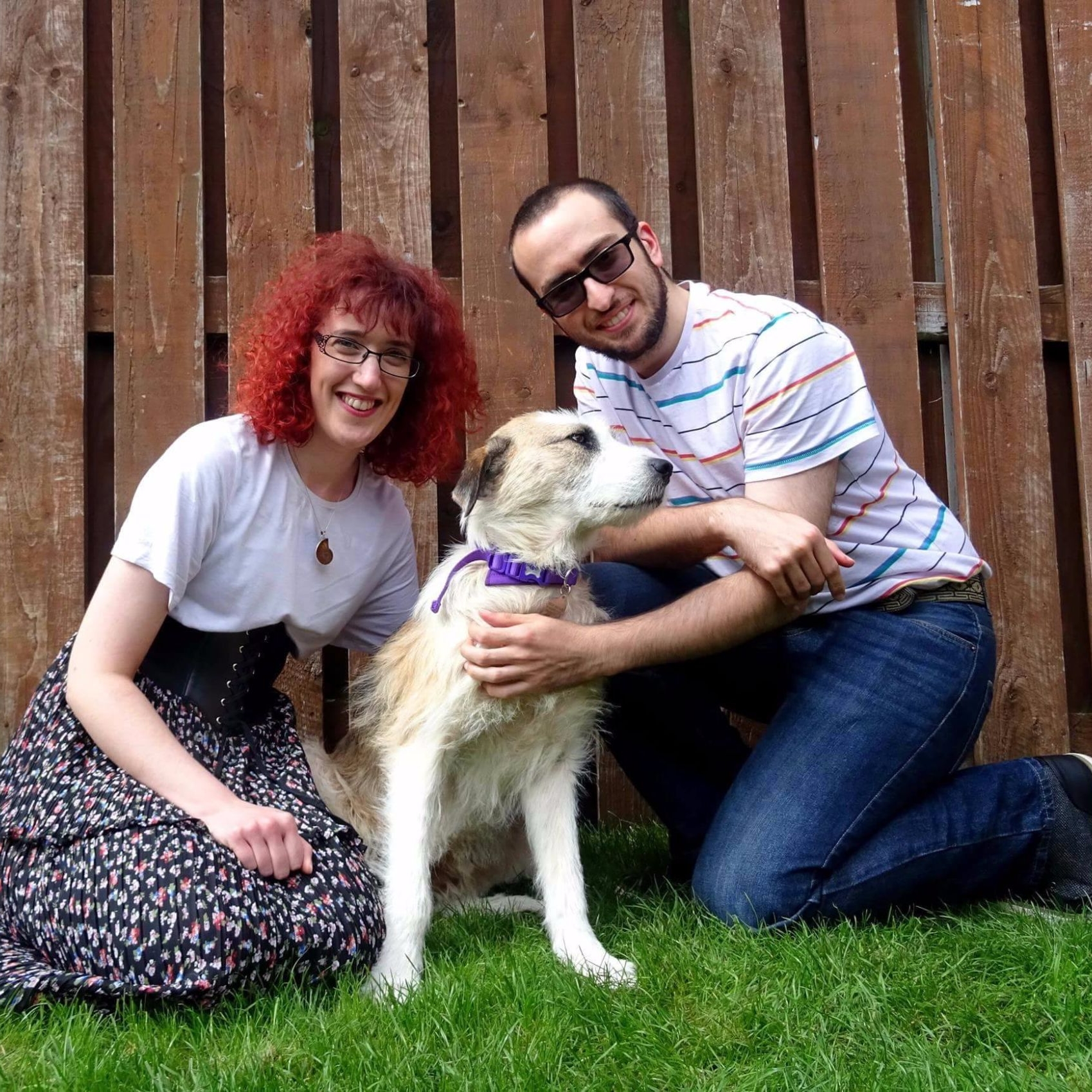 Moose finds her forever home! Couldn't be happier for her!
Moose came from a Public Shelter in Adjud, Romania where she was getting fed only 3 times a week. We had to help her.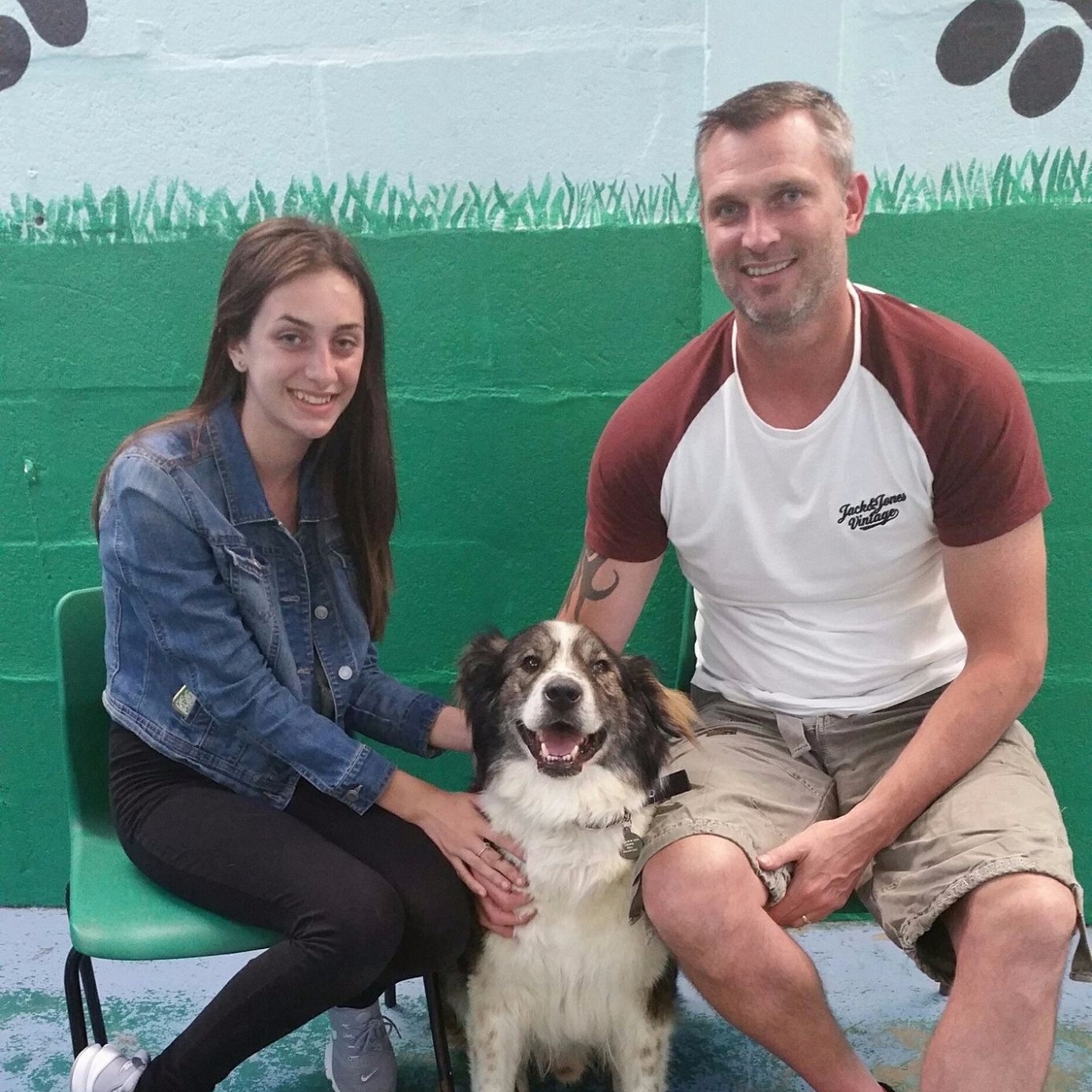 Amos is the first International Dog Rescue dog to be re-homed.
Congratulations guys! He has spent over 6 years in a shelter, on his own, no home comforts, no love....
Our first group of dogs have made it to Oakwood Dog Rescue in Hull and are now settling in.
Below you can see how our new arrivals Hope, Adara, Moose & Amos are doing and follow their journey towards their forever homes.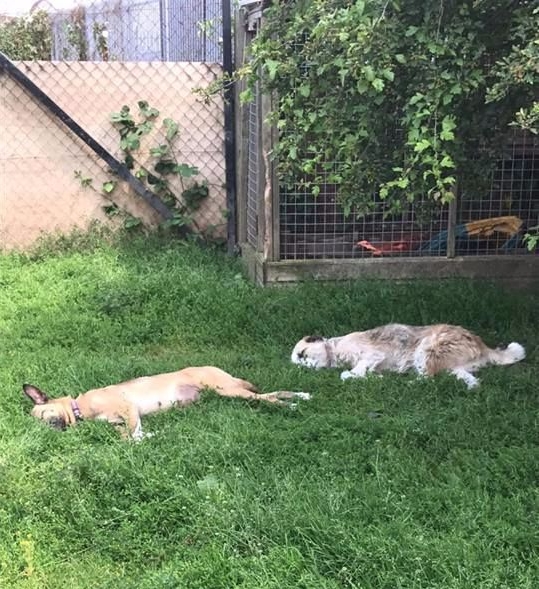 Oh it's been a tiring few days...
Moose and Hope finally can relax, without having to keep on eye open in case they get attacked by another dog..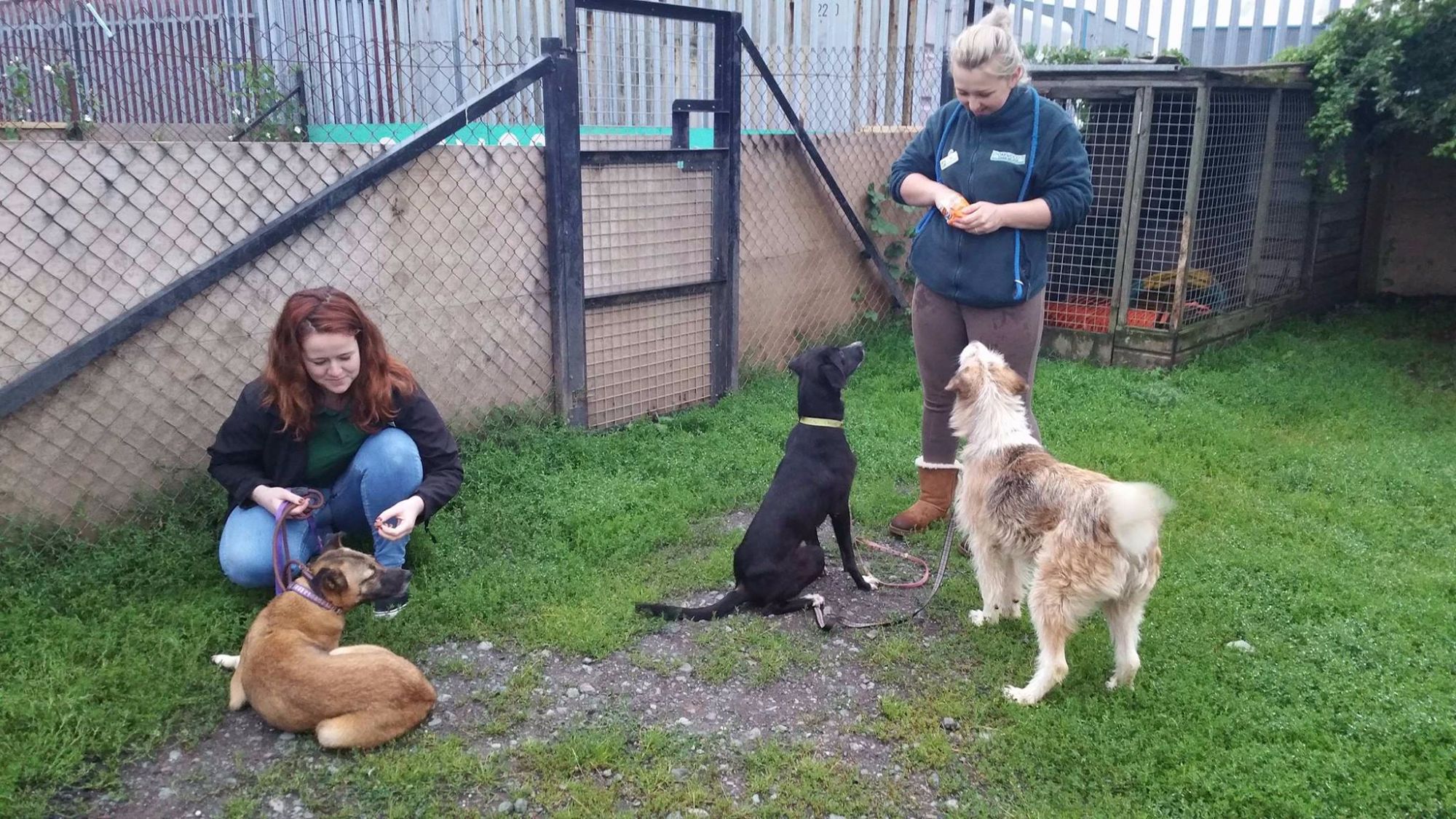 Three new arrivals have safely arrived.
They made it to Oakwood Dog Rescue where they will stay until they find their forever homes here in the UK.

(left to right, Hope, Adara, Moose)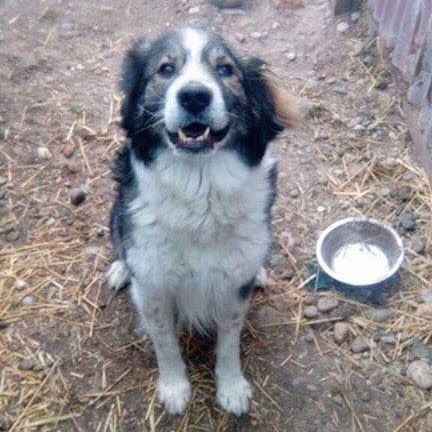 Amos before reaching the UK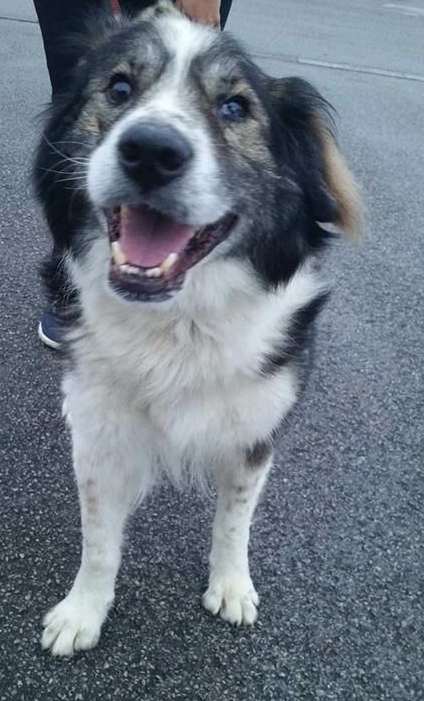 Happy to be here!