Shelter Campaign - The story so far
New agreements between the Calarasi Mayor and local village leaders in the surrounding area means that once again the dogs need our help.
This agreement sees the shelter rounding up and catching the stray dogs in the villages and taking them to the public shelter.
The extra pressure on the shelter has seen the number of dogs increase dramatically and adoption numbers in the UK have fallen. Knowing that dogs would be at risk we raised funds to build our own pens on some land we had been loaned but due to Coronavirus we left the construction to the owner of the land. Work was never completed on this site but none of the funds rasied have been spent.
The situation has gradually worsened, and the shelter has reached capacity so to protect the dogs we agreed we would send food to feed them. We sadly learnt that despite our agreement 24 dogs were still put to sleep.
Hope appeared in the form of a family offering to foster some of the at risk dogs. The dogs were selected and ready to move to make some space at the shelter. £500 of materials were bought for them and they began constructing some pens. Sadly the dogs were still at the public shelter and no arrangements were maade to move them. We discovered the family had found some dogs in need of help and housed them in the pens we had funded. Whilst we are glad your money had gone to help dogs in need this did not help those dogs at risk of being put ot sleep at the public shelter.
So we are once again desperate for a place to put our pens and the dogs are now more at risk than ever. We are still exploring all possibilities on how we can move them.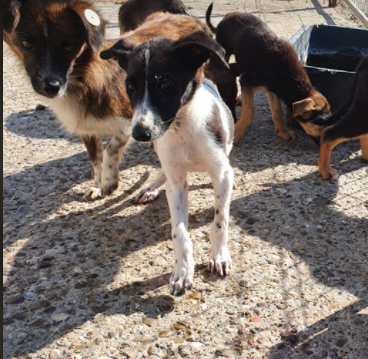 Once the pens are built we will begin to move the at risk dogs who will then need looking after. They will require -
food
medical care
daily care
socialisation
We believe, at this point, that we will need about £6000 per month to care for the dogs, to cover food and one fulltime worker. If you want to help us be ready for when our pens are built you can donate towards looking after the dogs using the link below.